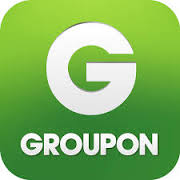 Please contact us first if you are planning on purchasing a Groupon discount.
Below are comments from our classes in which people used a Goupon discount:
Sep 10, 2017
Instructors are very knowledgeable. Great value
Aug 25 2017
Good thorough information, pleasant trainers who are very knowledgeable.
Jul 22, 2017
The instructors covered the material well, were a pleasure to listen to and provided great information.
Jul 22, 2017
Tom and Paul were great! Very informative, helpful, and honest all in a great relaxed atmosphere.
Jun 24, 2017
Fantastic! My boyfriend and I enjoyed learning. Tom and Paul made everything so clear and understandable. Highly recommend!!!
Apr 10, 2017
Tom and Paul were great instructors. They made the class interesting but you learn a lot. They hands on demonstrations with loading and unloading the gun was great. It's a class for all learning stages from beginner to skilled the guys make it so you understand.
Apr 9, 2017
Excellent class. Highly recommended. The instructors are very knowable and take the time to do one on one with you and answer all the questions and show you how to manage the different weapons.
Apr 8, 2017
Very professional and knowledgeable instructors. The class was fun and informative. I would highly recommend this class through Shield Defense Firearm Training. Paul and Tom are top notch!
Apr 8, 2017
Very informative. Really enjoyed this course
Apr 8, 2017
Great class👍🏾
Apr 4, 2017
I absolutely enjoyed my class! Very informative and they stay with you afterwards to offer continuing education!! Great guys and funny too! Get there early, it fills up quickly!
Mar 27, 2017
Great class, great instructors. Definitely was worth the time and money.
Mar 27, 2017
The instructors were great. I'm happy I took this class with them.
Mar 22, 2017
Good class the guys made it both fun and knowledgeable
Mar 12, 2017
Great course!
Feb 25, 2017
Tom and Paul made the experience interesting, informative and fun. Did not make the beginners in the class feel uncomfortable in any way. They provided practical examples
Jan 21, 2017
They exceeded my expectations for this course.
Jan 21, 2017
Knowledgeable and friendly instructors. I will be recommending this course to others.
Jan 7, 2017
Interesting class! I'm not a gun owner but good to know what is taught.
Nov 20, 2016
Very thorough class. The instructors are knowledgeable and make the class fun
Oct 31, 2016
Very informative course taught by two well-spoken law enforcement gentlemen.
This was a great class. I would recommend this class to everyone women and men alike.
October 29, 2016
Experienced instructors. I thought the hands on the guns, along with the information provided was helpful.
October 29, 2016
Very informative course taught by 2 well-spoken law enforcement gentlemen.
October 29, 2016
Great class! Both Tom and Paul made the class fun and engaging. Learned a lot of great information. Would recommend hands down! Very happy we chose this program.
September 17, 2016
Class was short and sweet.. plenty of knowledge transferred. Great information and a good website to with plenty of great and free information
July 30, 2016
Was a great course. Thank you!!
July 19, 2016
Fantastic class…good training at a great price, with some hands on practice for those that want it! I'm going to get another voucher for my wife to go through the class!
July 10, 2016
It was a wonderful class a great group I learned a lot of good information lot of good training the instructors were very helpful
June 25, 2016
It was very informative and fun at the same time!!! I really enjoyed myself and I had gotten a great deal of information.
April 09, 2016
Convenient location, great instructors, and reasonable priced!
March 26, 2016
Very competent instructors. Class is very well organized and user friendly. Would recommend them to anyone learning gun safety.
March 12, 2016
The instructors were very nice, personable and threw in comments/humor to break up the learning so it wasn't boring.
March 12, 2016
Great Value, Great Training. Very satisfied.
March 03, 2016
Very interesting. I learned a lot
March 02, 2016
Excellent class. Instructors are very knowledgeable and present in a way that encourages participation. If you are new to this or have an existing knowledge base, this is the class for you. I really learned a great deal. Well worth it. Amy S
February 13, 2016
Excellent detailed PowerPoint presentation with lots of facts, plus hands on time with both revolvers & pistols. Definitely worth the time and $$.
February 13, 2016
Great class! Very informative and they make it fun
January 16, 2016
Great class. The facilitators Tom and Paul are excellent. The class is informative and worthwhile, especially if you are going for the CCW cert. Cannot beat the price through GROUPON.
January 09, 2016
Great class
December 06, 2015
Accurate concise info for people who want to get their ccw permit They kept the class informative and fun Highly rec
December 06, 2015
Well organized, highly informative, professionally delivered
December 06, 2015
Great class with a lot of information
November 21, 2015
Class was very user friendly, Tom and Paul made somewhat a dry subject very enjoyable, really liked the class
October 24, 2015
Very informative I actually thought this was going to be a snooze but it was very interesting and the instructors are great I am considering taking some of their other classes Good stuff
October 10, 2015
Great class!!!
September 26, 2015
Great class Awesome instructors, very knowledgeable Hand on and practical
September 17, 2015
Great class, they really know their stuff! I have no prior experience with firearms, but they made me feel very comfortable. I plan on taking more classes with them in the near future!
August 23, 2015
This class was perfect. It was the perfect size, perfect instructors and perfect classmates. The instructors were a great team. The knowledge and information gained in this class was definitely worth every penny spent. Very affordable pricing. Thanks
July 25, 2015
Great course, very knowledgeable instructors.
July 25, 2015
Would recommend Shields Defense to anyone looking to take Conceal Carry Class! Tom & Paul are awesome instructors with a wealth of very valuable information!!
July 18, 2015
Great class to take if you really want to learn and be entertained. It's a four and a half hour class but didn't feel like that at all. Instructors were great, very informative!
July 18, 2015
Very nice people would use them again for different classes they offer
June 27, 2015
The training was very knowledgeable a lot of good examples when to use the gun proper, and procedures of handling weapon and the law and the benefits of being a permit conceal holder. Excellent training
May 16, 2015